No matter who you are, career plays a significant role in a person's life these days. Since day one, we have been asked to concentrate on our studies. The goal is to build a strong foundation for yourself by securing good grades that would lead to a successful career.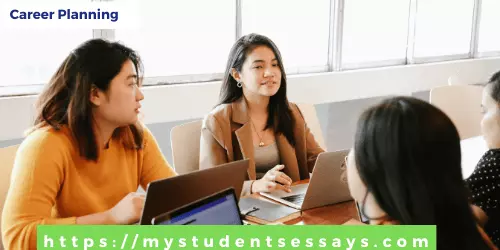 My Career Planning

I come from a highly educated family. Everyone in my family has a good job, so high expectations are placed on me as well. Our father is an information technology professional and works with a well-known multi-national company.
>>>>>>> Related Post:   Essay on Youth of Today 
As a dentist, my mother has her own clinic which is well established. All of my family members have chosen to pursue the science stream, including my brother, who is currently studying medicine.
I am in 8th grade and soon will be required to choose which stream to follow. It is my hope that I will enter the science stream soon because I have consistently performed well in my exams. Despite what all my relatives and friends think, I intend to pursue a different career path.
My ambition is to become an interior designer. I naturally gravitate towards this field. There is a lot I want to learn about it, and I believe I have what it takes. I like home décor items and I enjoy browsing through the internet and magazines to look at them.
Also, I keep re-decorating my room every once in awhile, and my unique ideas are even appreciated by others. It's my thing, so I'll do well in this line. I am sure that my family will accept my choice and encourage me to excel in my chosen field.
>>>>>>> Related Post:  Thank You Speeches For Farewell 
Conclusion
Finding a career can be a difficult task. You have to consider your skills and interest, analyze the market, and seek an experienced person's advice before making a final decision.