Paragraph on Parents:  Parents are the real world to children. They are the support, strength and power to children. Parents are the best people in their children's life. They are the one who guide children and teach them morals.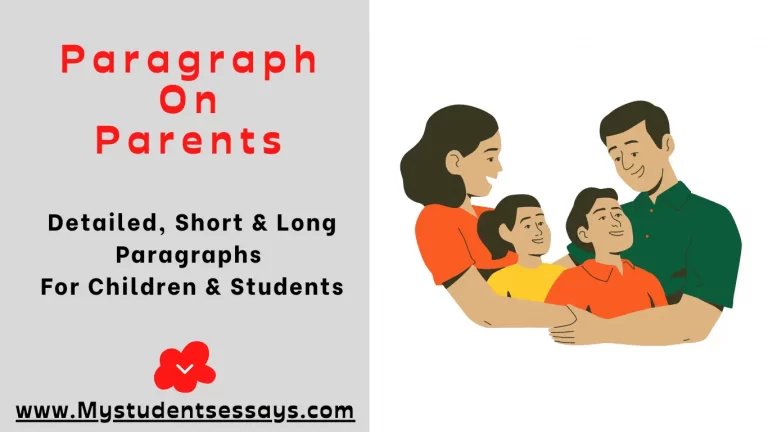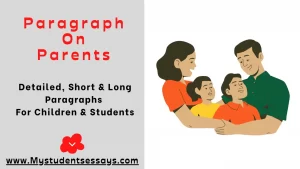 Parents spend a lot of time with their children and teach them different things. They also show them how to behave in different situations. Parents are an important part of a child's life and they should be thanked for all that they do for their children.
>>> Read Also: " Short Paragraph On My Mom"
Love and Sacrifices of Parents for Children:
Parents always sacrifice their own needs for the sake of their children. They do everything possible to make their children happy and comfortable. They never hesitate to go an extra mile for their children.
They also shower unconditional love on their children which helps them to grow up into responsible adults. Parents are the best example for their children and they should always try to set a good example for their children to follow.
Parents give their children everything they need to grow and develop into happy, healthy and successful adults. They give them love, care, support, attention and guidance. They also teach them values and principles which help them to become good citizens of the society.
Children should always remember to thank their parents for everything they do for them. They should show their gratitude by being obedient, respectful and responsible. They should also try to make their parents proud of them by doing well in their studies and career.
>>> Read Also: "Paragraph On My Grandmother "
Conclusion
Parents are the most important people in a child's life. They should be loved and respected for all that they do for their children. Children should also try to set a good example for their parents to follow. Thank you parents for everything!