Paragraph on My Grandmother:  The relation of grandmother to a child is perfectly unique. No other person in the world can replace her position. She is a true guardian angel for every kid.
My grandmother is one of the most significant persons in my life. I would not be able to imagine my existence without her. She always took care of me and protected me from all the hardships of life. Whenever I needed her, she was always there for me.
>>>> Read Also: " Essay On Mothers' Love is Matchless "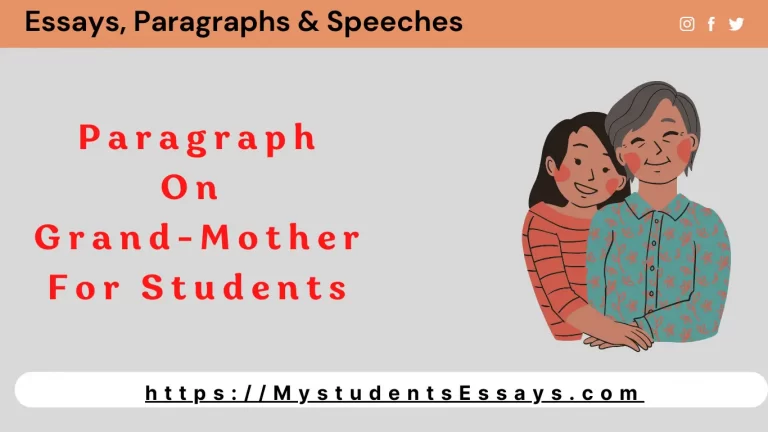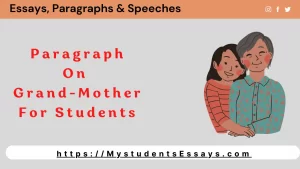 I will never forget the moments that we spent together. She used to tell me stories about her life and share her wisdom with me. I will always cherish those memories.
My grandmother is a very strong and brave woman. Despite all the difficulties she has faced in her life, she has always remained positive and optimistic. I am really proud of her and I love her very much. She is my role model and I hope to be like her when I grow up. My Grandmother has instilled the values of courage, resilience, and hope in me. She is truly an inspiration to me and I will always look up to her.
>>> Read Also: " Short Paragraph On My Mom"
Conclusion
I love to spend my time with grandmother when my mother is out for her job as a teacher. I truly regard her as an epitome of an ideal grandmother. She has always been supportive in everything I do. Her immense care and love has helped me sail through all the difficulties in my life. I owe her my everything. Thank you, Grandma!