For writing an essay on Old age home, you needed to take care of certain points; importance, necessity, advantages & disadvantages of old age homes, how old age home work, meaning & purpose etc.
Old age home is by definition is place where senior citizen are taken care of. It is hard to argue whether Old age home is blessing or curse but it has become necessary in modern world, in developed countries and in India as well. We have written a sample essay on topic old age home, visit to old age home, short & long essay in points for students.
Essay on Old Age home | Importance, Need, Advantages & disadvantages of Old age home Essay For Students



An old age home is the place for those old people who do not have a home to live. This place is like a home for them where they get everything for routine living like food, clothes, shelter and medical treatment. It is a shelter home where older people live in a community with other people when they have been abandoned by their families.
>>>> Related Post: Essay on Health & Fitness in Life
Even though it is a good home for old age people but it still cannot take the place of a real home where people live happily with their families and spend quality time with them.
Why Old Age home has become necessary today?
Old age home might be a need of society in today's age but irresponsible people consider it as an excuse to get rid of their responsibility especially now, when traditional values have been lost.
Our parents sacrificed their whole lives for us. They taught us how to take first steps. They were always there, staying up all night and taking care of us when we were sick. When we were learning to speak or when we had questions in mind, they did not get frustrate or angry at us for asking too many questions.
They gave us everything that we wished for without caring about their expenses. Unfortunately, children forget about all these things when they grow up. When there is time for them to take care of their parents, they take it as a burden.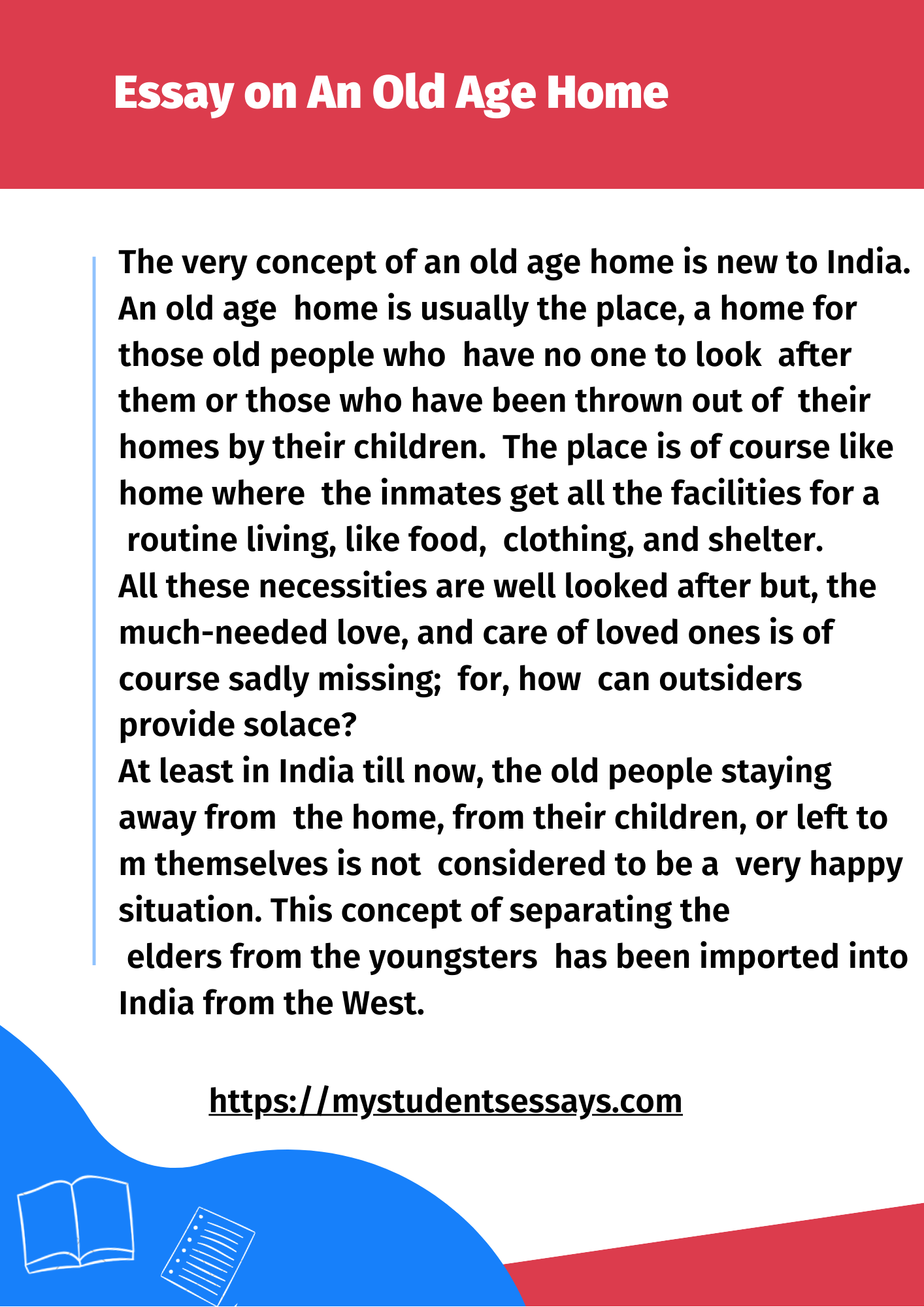 Especially now, when due to modernization and urbanization, joint family system has been shattered. Everyone is busy in their own life and they do not have an interest to look after their parents. They prefer to send their parents to old age home instead of taking care of them at home.
Is Old Age home a Blessing or Curse?
Most people live abroad and their ageing parents are left alone and they have no one to take care of them. They are also an easy target for criminals. In this case, old age home gives protection and security to them because of constant screening of everyone who visits there. It also gives an opportunity to those parents to live together as a community with other people. At old age homes, there are people of same age group so it is easy for everyone to blend in comfortably. Moreover, Old age staff is responsible for taking care of these old people. The staff is in charge of feeding them on time and taking care of their every need.
They take good care of these people. Old age home might be a blessing for some people but it is definitely a curse for majority of the people. For example, an old man, who was the head and the backbone of the family once is now forced to live in a house with other strangers.
A woman who used to cook meals for her family once cannot cook food for her family now as she has to live in a house with other people like her who are also thrown out from their homes.
Conclusion
It is sad that how this young generation is abandoning parents and grandparents. Even though old age home is a place where the staff takes good care of abandoned people but still, it cannot overcome the fact that old people are forced to go to this place, especially when they need special attention and love from their own family.
>>>>> Related Post: Essay on Panchayat System in India
Old age homes are the last hope of these poor old people so they must be equipped with better facilities so that these people can live a better life.