The College life is very happy and unforgettable experience in the lives of many students. There are huge benefits of college life apart from getting education.
The following short & long essays discusses the importance, value & role of college life for students.
Essay on College Life For Students 
College life starts right after school life, there is slight difference between college and school life. College life is full of adventures, experiences, memories and lessons.
All who happen to join college they experience too much fun and hard work to step ahead.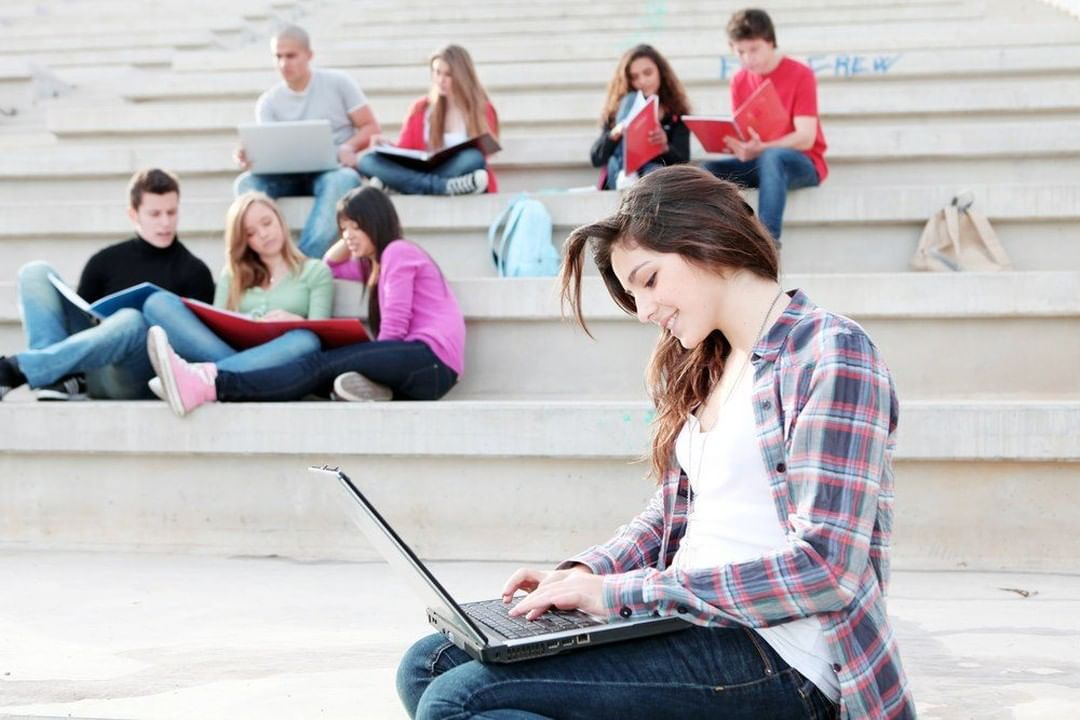 It is believed that college life is the most beautiful phase of one's life because at college one doesn't only enjoys life but shapes his career and works passionately to brighten future. College life offers more exposure and more fun.
Experience of My College Life
College life is considered a big transition from school life, one experiences a big change in life reaching at college. At school one having several friends, good teachers and good environment, departs all there and reaches at a new place where he or she knows none.
College life is a short lived as compared to school life, at school one spends half of the academic career while at college only two years.
Reaching at college one experiences unfamiliar faces soon he or she start socializing with them and start a new journey of life.
A student at college enjoys free will, there is little restriction because being mature one can decide good and bad in life. The confidence of the person grows at college and one start feeling independent.
College life is the golden period of life because it makes one stronger, serious and independent. At school one is bound to live and decide according to their parents or teachers but at college one makes his or her own decisions and start fighting his own battle.
Most of the students reaching at college feel free and enjoy freedom of choice. Even the teacher student relationship become informal, teachers treat students friendly and let students enjoy free will and decide better for their future.
Funny Memories of my College Life
At college students enjoy silly pranks with one another and enjoy every minute to the utmost. Specially the time spent at college canteen is full of funny memories. There they not only eat and enjoy but make silly activities with one another.
The buzz and enjoyment created on annual fest or occasions at college level are very pleasing. The free time spent with friends at college canteens and goofing around with friends are endearing to soul.
Taking pictures, making a record of photographs on occasion of college trip with teachers and students is rarely find after college life. Specially the last day of college is unforgettable in one's life, departing friends is unbearable to some.
Lessons that I have Learnt
At college one learns the most important lessons of life.The spirit of unity, brotherhood and friendship develops at college.
At college one learns the sense of duty and responsibility. The lesson of self-importance and self-confidence are learnt at college level.
Enjoying full freedom one learns good manners. The most important lesson one must learn at college is to not misuse the liberty.
The future of the student is determined at college, those who use college time productively they become successful in life.
At college one must not ignore his or her study and respect their teachers to excel in life. One can turn dreams into reality at college level