Paragraph on Brother:   The love of brother and sister is unique and pure in all relations. They share a special bond that is unbreakable. Brothers and sisters are the first friends we make in life, and the ones we never forget.
My Brother
I am blessed with a caring and loving brother. He is my best friend, and someone I can always count on. My brother is three years older than me, and we have always been close. He has always looked out for me and been there for me, even when no one else was.
>>> Related Post:  " Essay on My Grand Mother"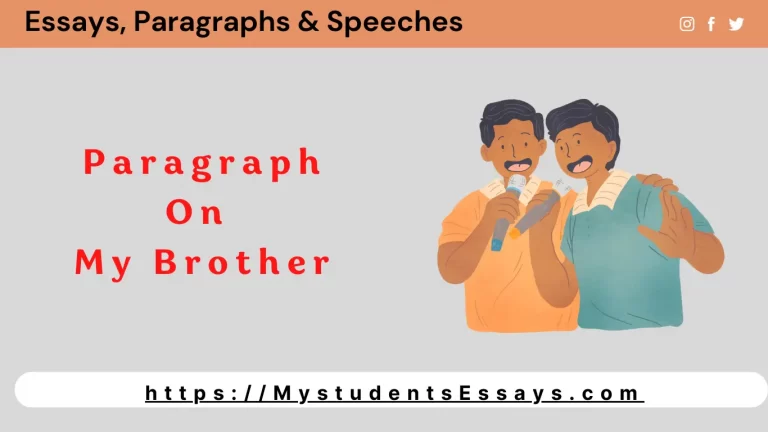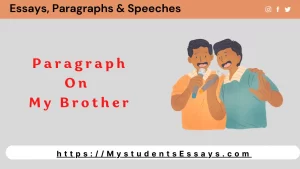 My brother is the funniest person I know. He can always make me laugh, even when I am feeling down. He is also the smartest person I know. He is always there to help me with my homework or give me advice. My brother is someone I will never forget. He has made a lasting impact on my life, and I am grateful to have him as my brother.
>>>> Read Also: " Short Paragraph On My Sweet Sister  "
No matter how much time has passed, or how far apart we may be living, the love between brothers and sisters is always there. Even if we don't always get along perfectly, we are always there for each other when we need it. Brothers and sisters are the best friends we will ever have, and I am grateful to have mine.