Animals are the greater part of life circle on this planet earth. The following essays on Animals talks about their importance, purpose and benefits for us in life. This short essay is very helpful for children and students.
Essay on Animals, Value, Role & Importance of Animals in our Life
Animals are the wonderful creature of Almighty. They serve various purposes in our life. They are the integral part of the ecosystem. They give us food, shelter, clothing and many things. They provide us lots of facilities and pleasure. We should respect them because they are also a kind of living being like us.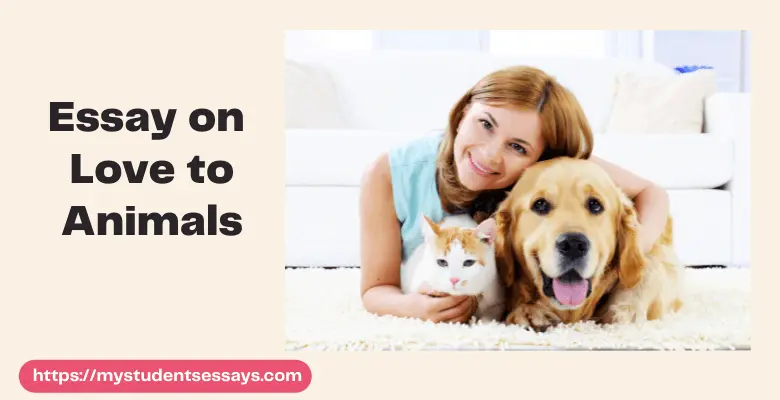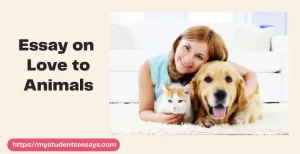 Importance of Animals in our Life:
They play an important role in our life. They are the basic part of nature. They create balance in nature. For example, they help in pollination and seed dispersal. They provide us food like milk, meat, eggs etc. They help us to get rid of many diseases. They give us fibre to make cloths. We get many valuable things from them. They are the friend of human being.
>>> Read Also: " Paragraph on Agriculture & Its Importance "
Important domestic Animals in India:
There are many domestic animals in India. The most important are cow, buffalo, goat, sheep, camel, donkey and horse. They provide us food and many other things.
Cows are considered as the most sacred animal in Hinduism. They provide us milk which is very nutritious and healthy for our body. Buffalo is a very important source of meat. Goat provides us with milk and wool. Sheep provide us with wool. Camel is used for transportation in the desert areas. Donkey is used for carrying load. Horse is used for riding and transportation.
We should not exploit them and should protect their rights. We must save them from extinction. We must conserve their habitats. We should provide them food, shelter and water. We should not kill them for fun. Let's pledge to protect animals and make this world a better place to live.
>> Related Post:  "Essay on Caring For Elderly "
Conclusion
In conclusion, it is evident that animals play a significant role in our lives and we should do everything possible to protect them. They are an important part of the ecosystem and provide us with numerous benefits. We should not take their importance for granted and should do all we can to preserve them for future generations. Thank you for your time.