Paragraph on Examination:  The exam days are the most critical part of a student's life. It is a time when the student's academic skills are put to the test and they are under immense pressure to perform well. The examination period can be very stressful for students, as they have to juggle their studies with their other commitments.
There are a few things that students can do to make the exam period less stressful and more manageable. Firstly, they should try to stick to a study schedule and make sure that they allocate enough time for revision.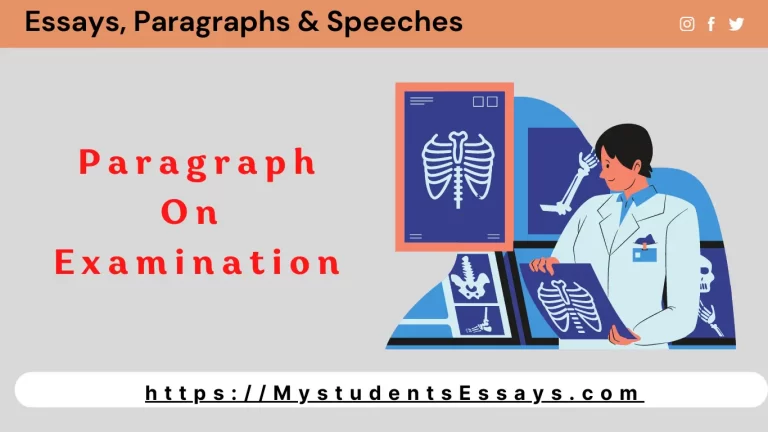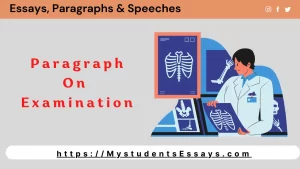 They should also break down their revision into manageable chunks and not try to tackle the whole syllabus in one go. It is also important to take breaks and relax during the exam period, as this will help reduce stress levels.
>> Related Post:  " Essay on Importance of Great teachers in Life "
Lastly, students should try though stay positive and have faith in their abilities. If they approach the exam period with a positive attitude, they are more likely to do well.
Conclusion
Examination therefore is very essential to let us be judged on a defined criteria. It is a time where students put in all their efforts and hope to pass with flying colors. It is important for every student to understand that examinations are not the end of the world and if they do not do well in one, they can always make up for it by doing better in the next. In fact exams can better be faced with discipline and team work. . Hence, it is very important to have a balance while attempting exams.