Discipline is important in every walk of our Life. The following Paragraph talks about discipline at school, its importance and impacts on student life. This Paragraph is quite important for children and students.
Paragraph on Discipline in School & Its Importance in Life For Students
Discipline is very much important in life. The same is applicable in the schools. The discipline should be maintained in the schools so that the students can learn in a better way. There are some rules and regulations that should be followed by the students in order to maintain discipline in school.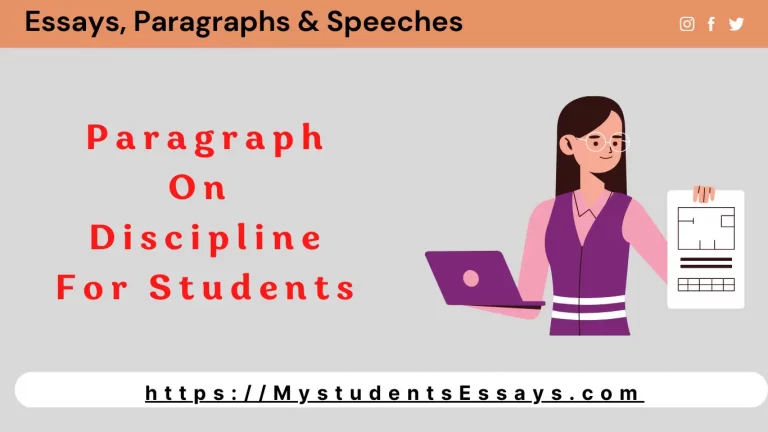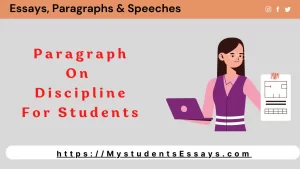 Sometimes, it becomes difficult for the teachers to handle the naughty students, but if there is a proper system of discipline in place, it becomes easier for the teachers to handle them. The students should be aware of the importance of discipline in their lives and should try to maintain it in every sphere of their life.
>>>> Read Also: "An Essay on Homework & Its Importance for Students"
Importance of Discipline at School
The importance of discipline at school can hardly be overemphasized. A well-disciplined student is more likely to be successful in life than one who is not. In order for students to learn, they need to be in a calm and orderly environment. This is not always possible when there is chaos and disruption in the classroom.
School is the first place where children start learning to be disciplined. It is here that they learn the importance of following rules and regulations. They learn to be punctual and organized. They also learn to respect their elders and take responsibility for their actions. All these things play a vital role in shaping their character and making them responsible citizens of the country.
>>>> Read Also: " Essay On My School Uniform "
Conclusion
Thus, it can be said that discipline is an important virtue that should be inculcated in children from a young age. It will not only help them in their academic pursuits but also in their personal and professional life.