20 Lines and more sentences Essay and Speech on my best friend for Kids, class 1 & 2 students with quotes and info graphs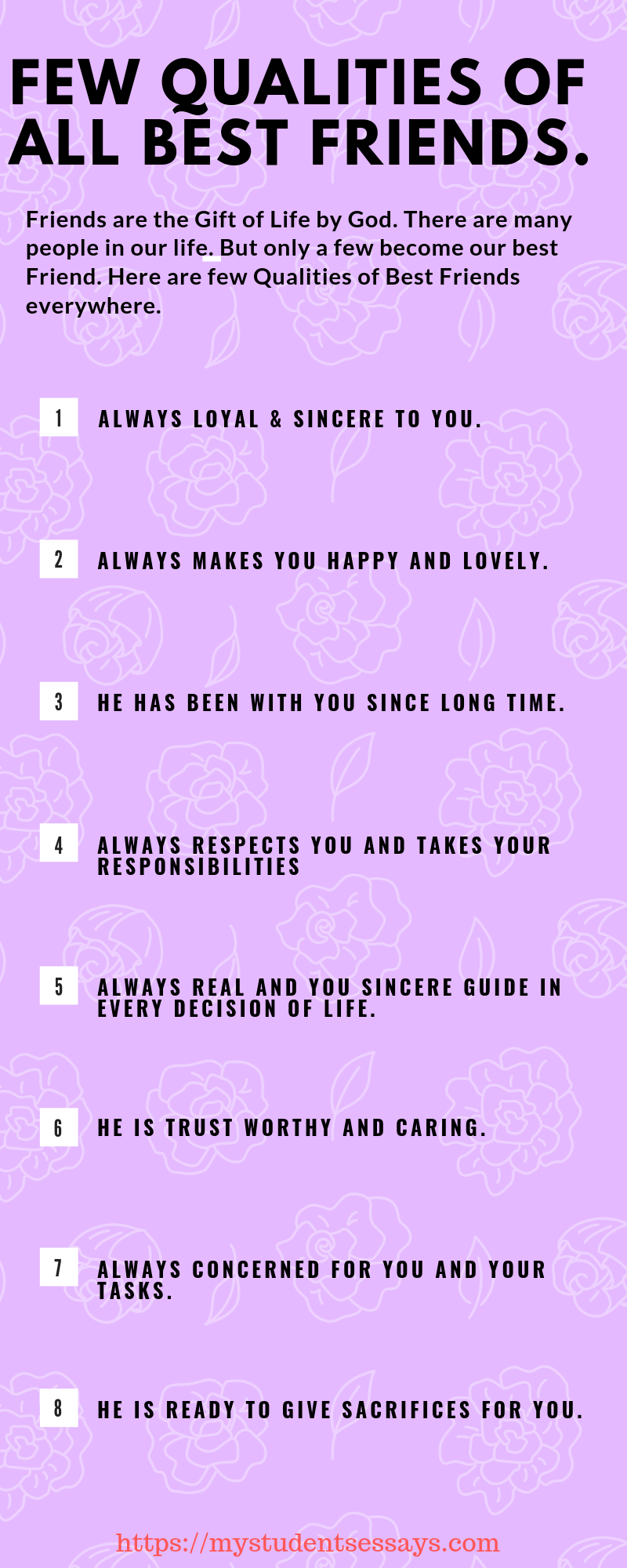 1. A true is the real gift of God that only a fortunate man can have.
2.  I am blessed that I have one sweet and sincere friend from my childhood.
3.  Rakesh is my best every friend from child days
4.  He is my class fellow and lives near my house.
5.  The father of Rakesh of Doctor who is also the best friend of my father.
6.  I do celebrate my Eid days and my birthday party with Rakesh.
7.  Rakesh is a sincere friend who has always guided me in my studies.
8.  Rakesh loves me very much and he can do anything to protect me.
9.  In summer vacations, every year, our families got on a trip to enjoy
10.  We both enjoy a lot on summer vacation with our families.
11. Anjali is the younger sister of Rakesh. She is also the best friend of my younger sister.
12. With the help of Rakesh, I have always won prizes and medals in my school functions.
13. We both study very seriously to make our parents proud of us.
14. The ambition of Rakesh is to become a flying Pilot.
15. I am also passionate about becoming the best doctor.
16. I like Rakesh because he is a smart, genius and true man with all others.
17. We both study in the same school and even sit on the same batch.
18. Rakesh is the best cricketer and a fiery stage speaker.
19. He always comes first in speech, tabloids, and other competitions.
20. All the teachers of my school praise Rakesh for his hard work, sincerity, and loyalty.
21. I am much thankful to God for giving me the gift of best friend in the guise of Rakesh.